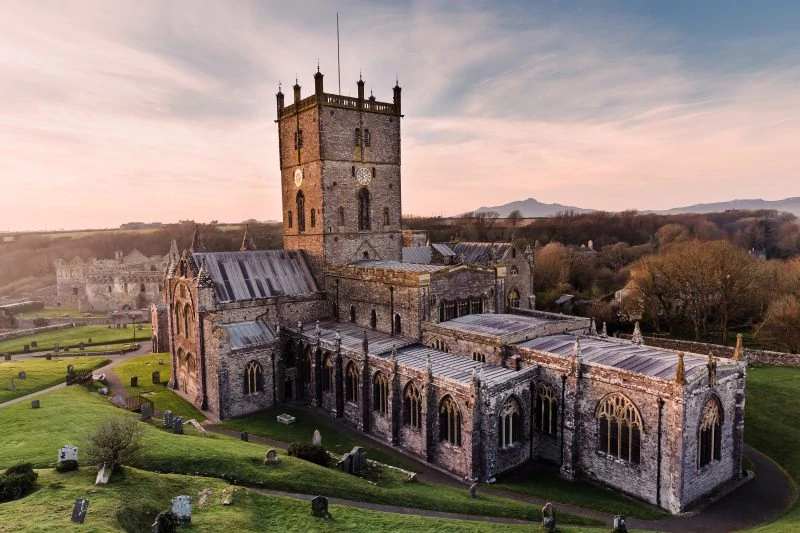 With all the restrictions and uncertainty, it feels like overseas travel might still be off the cards for a while. Which means many of us are likely to spend this spring and summer exploring more of the UK instead.
But if this pandemic has taught me anything, it's to appreciate the beauty of my home country a whole lot more! So, I'm planning all kinds of exciting adventures across the UK for the next few months. One place I can't wait to explore a bit more of is Wales, somewhere I really feel I've not seen enough of yet.
Although there are plenty of tourist hotspots I can't wait to visit (looking at you, Snowdonia), I also love to get off the beaten track when I travel. I'm always on the hunt for unique experiences and something a little different…
Something like a trip centred around some of Wales' amazing ancient and sacred church buildings.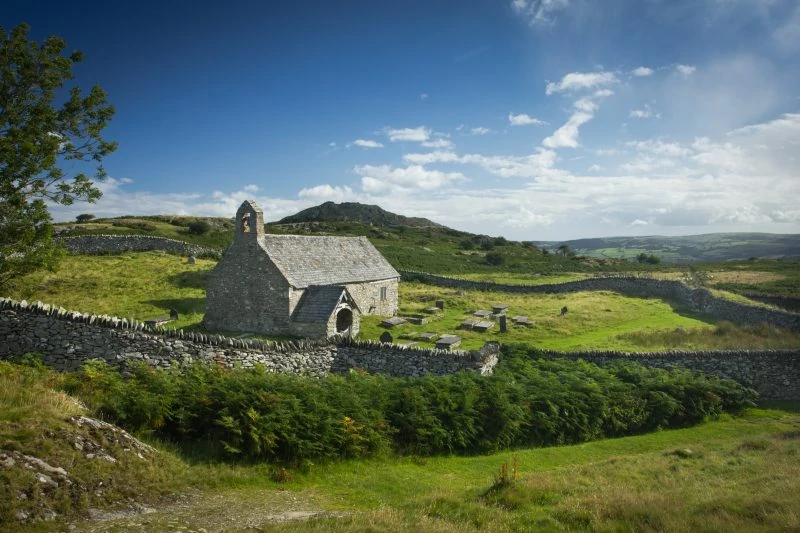 I'll be honest, normally churches aren't something I'd factor into a travel itinerary. But while I was researching a few recent blog posts about Wales, I discovered a whole treasure trove of incredible ancient churches, abbeys, and other sacred sites. And, better yet, they're all in some seriously amazing locations.
This is the perfect way to explore Wales. Magnificent religious and spiritual architecture, combined with stunning natural landscapes and a wealth of local charm and culture. What more could you want from a UK staycation?
Why Welsh Churches?
Famous for its majestic mountains, breathtaking coastline, glorious castles, and Celtic folklore, Wales is rightfully growing in popularity as a tourist destination. From the gentle woodlands of the Wye Valley, to the dramatic grandeur of Snowdonia, the country is packed with famous landscapes.
But many tourists have no idea about the special churches and chapels that speckle these landscapes.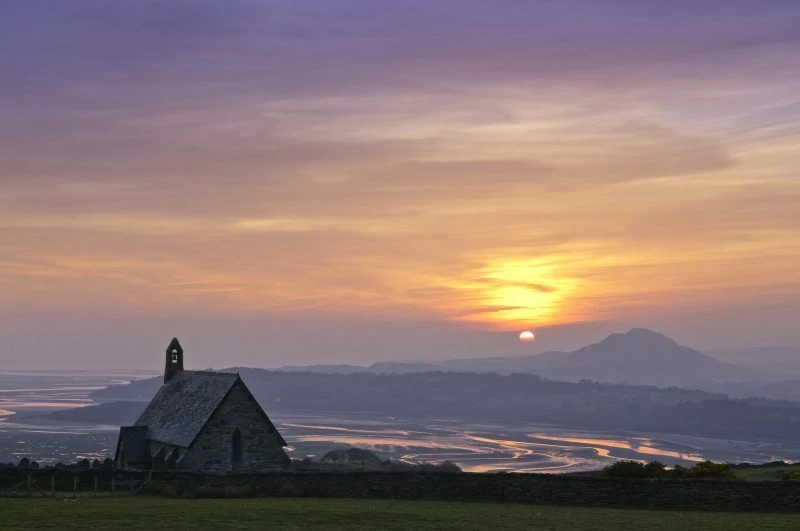 You really don't have to be religious to appreciate the heritage and beauty of Wales' churches. The stunning architecture, millennia of history, and fascinating mythology surrounding them are enough to entice any traveller.
There are chapels carved directly into cliff faces, sheltered spots hidden deep within woodlands, and tiny island churches surrounded by water. Then there are the "thin places" – spots where the gap between the real world and the spiritual world is said to be thinner. There's just so much history, folklore, and legend to discover.
New Experiences from the National Churches Trust
In order to showcase Wales' unique blend of sacred history and natural blessings, a new set of experiences has been launched by the National Churches Trust, the charity dedicated to supporting and maintaining the UK's church buildings.
Although centred around churches and sacred sites, these Experiences all include a wealth of fun activities to really help you make the most of your trip to Wales!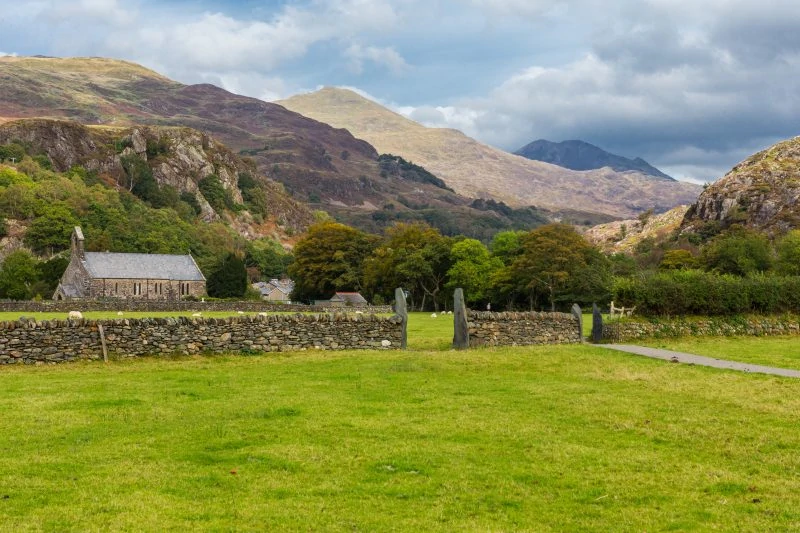 From kayaking along the Pembrokeshire coast and cycling through leaf-laden lanes off the beaten track, to dark-sky stargazing and sustainable willow-weaving workshops, these new experiences are designed to reveal the very best of Wales' rich culture, history, heritage and environment.
So, whether you're looking to get active, enjoy the great outdoors, soak in the atmosphere or enjoy a wellbeing retreat, there's an experience for you.
You'll find them all on the Explore Churches website. You can filter by location and key words in order to find the perfect trip for you!
One last plus side to these all-new Wales experiences? Your travel budget will be directly benefiting the communities you visit. Supporting churches and chapels through tours and donations helps to sustain these buildings and protect their incredible heritage. It also helps fund the community services they offer, like food banks and support groups. So supporting churches through tourism is a brilliantly sustainable and ethical travel choice.
12 Incredible Experiences to Have in Wales
Pilgrims from the Sea: Coasteer, Kayak & Surf, Pembrokeshire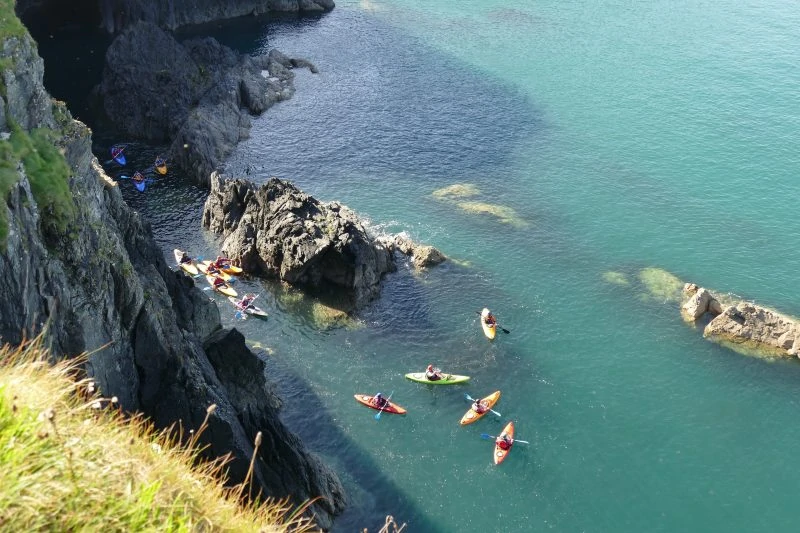 If you're an outdoor lover, this one's for you. Spend a morning coasteering, kayaking and surfing around the Pembrokeshire coast. Then, after lunch in an ecolodge, you'll enjoy an afternoon exploring quaint churches on the 'Saints and Stones' trail.
This route takes visitors on a journey through the scenic beauty of Pembrokeshire's beaches and mountains, culminating off at the iconic cathedral in St Davids – the smallest city in the UK.
Medieval Tower Climb: St Giles Wrexham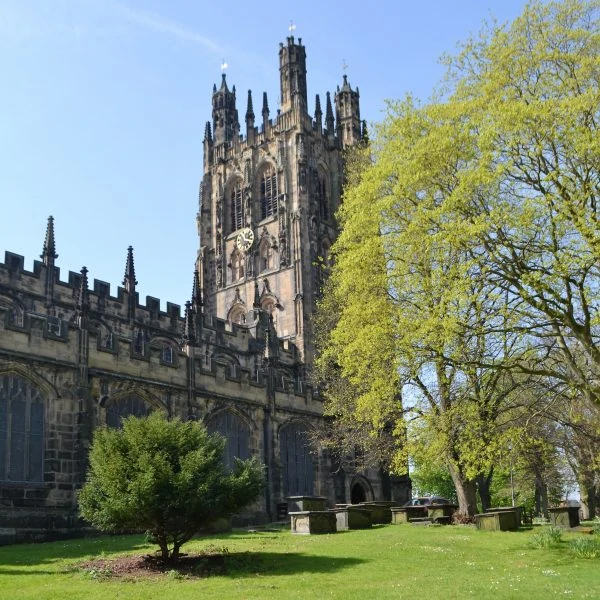 St Giles church in Wrexham is one of the "Seven Wonders of Wales". Check out the stunning panoramic views from the top of the 135ft medieval tower and you'll get an idea why!
At the top, you'll have a close-up glimpse of the 300-year-old church bells – and a chance to learn the art of bellringing!
Off the beaten track: Five Sacred Spaces on Ynys Môn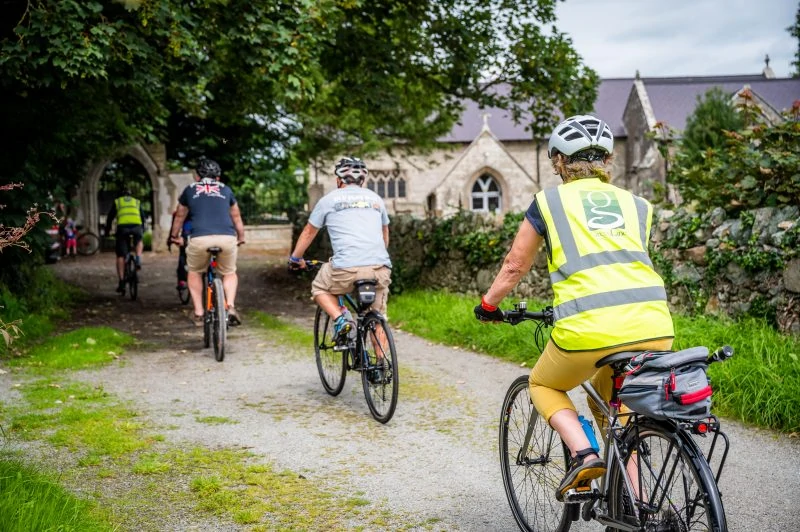 For cycling fans, various cycling experiences are available in Wales. One of the best is this leisurely guided bike tour of the isle of Anglesey, which is delivered in partnership with Green Lane Bike Tours.
Enjoy spectacular views as you cycle around North Wales' famous island. Along the way, you'll stop off at some of the island's smallest country churches. Discover their fascinating history – as well as the region's remarkable geology and archaeology.
Ride out to Sea: A tidal church and a proper Welsh Tea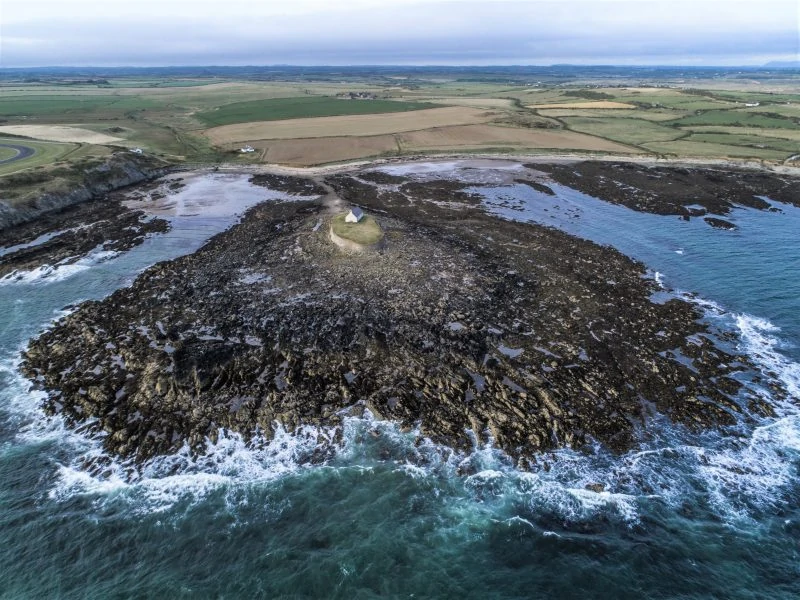 There's another brilliant option for bike lovers on the isle of Anglesey! This spectacular cycling tour takes you across land that was once water to visit churches surrounded by sea that were once on the mainland.
Trip highlights include a ride out to visit the iconic St Cwyfan's – a tiny island church also known as the 'Church in the Sea', which is only accessible at low-tide. To complete your journey, you'll follow a picturesque rural inland route, complete with a Welsh tea at a popular cyclist's café.
Dark sky Stargazing at Capel y Ffin churchyard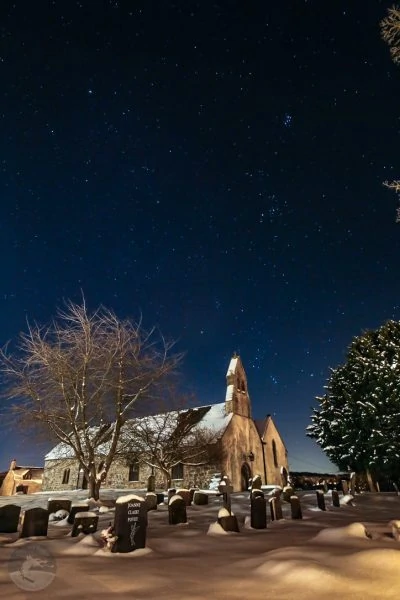 For something truly spectacular, turn to the heavens! From the atmospheric setting of a churchyard in rural mid Wales, this incredible experience will take you on a tour of the night sky.
View the constellations of the northern hemisphere, and discover various deep sky objects such as the Orion Nebula. There's no prior knowledge or equipment needed, as you'll be shown how to do everything – including how to set up a telescope correctly, how to navigate via star maps, and how to photograph aspects of the night sky.
RS Thomas Poetry Reflection: Stations to the Untenanted Cross
Dive into Wales' literary culture with this unique experience. Make the most of the calming presence of sacred places with a poetry reflection and meditation by candlelight inside St Hywyn's church in Aberdaron.
Moving around the building, you will read through the spiritual poetry of the famous Welsh poet RS Thomas. The poetry connects with features within the church, so this is the perfect setting to discover Thomas' works.
Willow Weaving in a Country Churchyard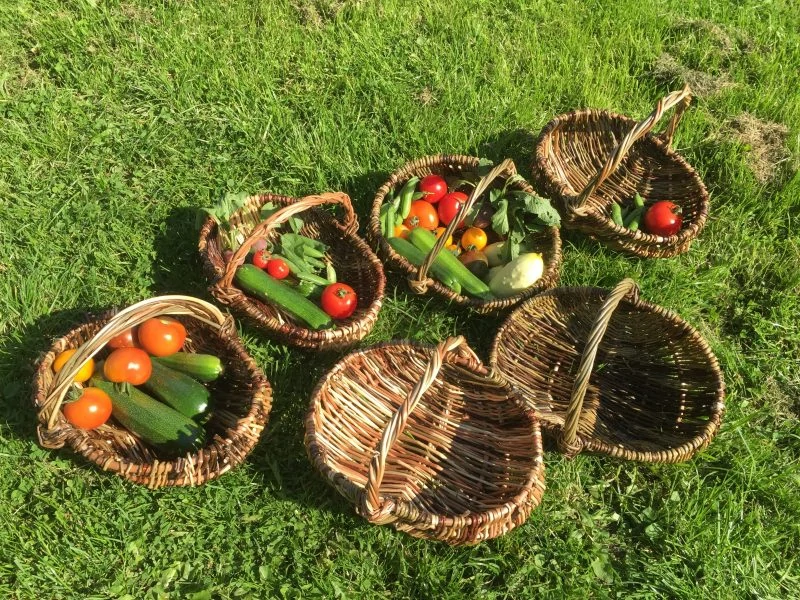 How peaceful does a relaxing willow weaving workshop in the atmospheric setting of an ancient church sound? At Llanrhian church in Pembrokeshire, you can learn a brand-new skill, weaving a willow basket from scratch. The lesson uses willow grown organically on a nearby farm – so at the end you'll have a wonderful, local souvenir to take home.
Secret Histories: The Insider's Guide to the Plough Chapel, Brecon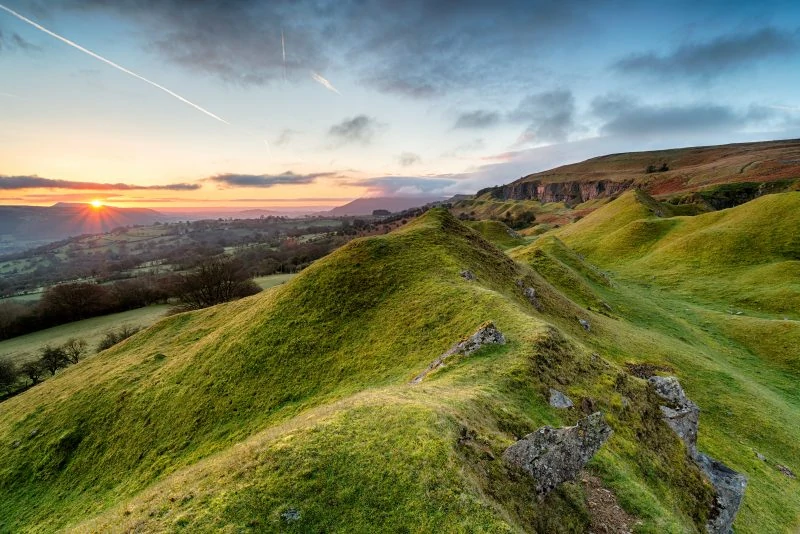 Art lovers and historical buffs will love learning about the history of 17th century Plough Chapel. This Grade II* historic building is located in the Brecon Beacons National Park, and is known for being one of the earliest independent chapel congregations in Wales.
This experience will give you the chance to explore the chapel's striking interior and marvel at the extraordinary craftsmanship on display; from its rich carved woodwork and water powered organ to the ornate panelled ceiling, which even conceals a Victorian ventilation system.
Finish it all off by joining chapel members for tea and Welsh cakes after the tour – the perfect way to connect with locals and the Welsh culture.
Welsh language survival: Dr John Davies and the Red Bandits of Mawddwy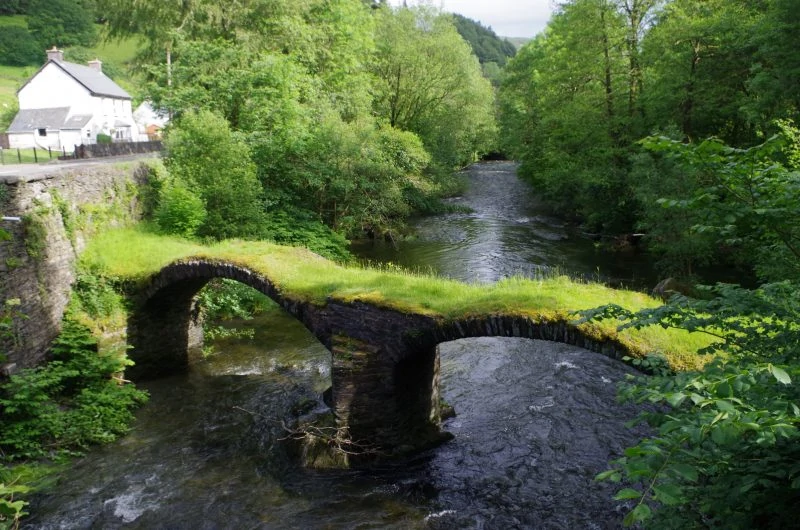 Discover how the Welsh language was introduced to the people of Wales thanks to the help of Dr John Davies, a prolific Welsh scholar who is believed to have been responsible for first translating the bible into Welsh in the 17th century. Learn about his life and how he kept faith with his work at a time when religious tensions were high.
Tea & tour of St Asaph Cathedral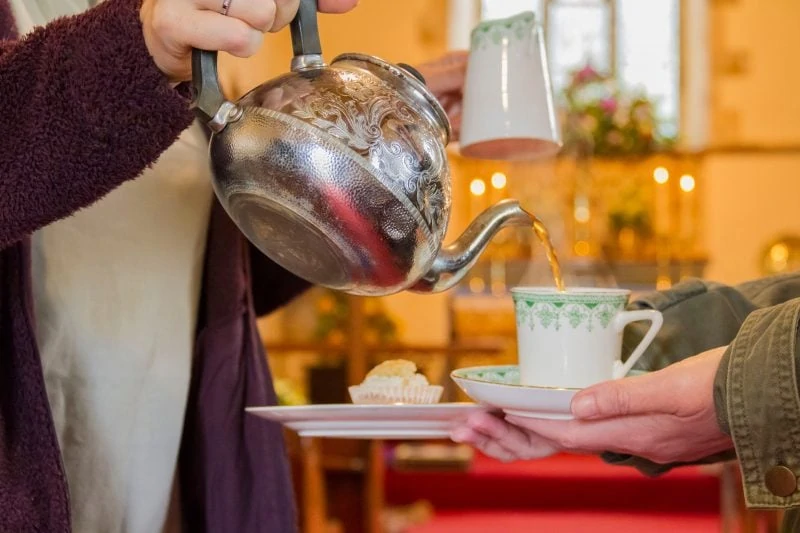 Pay a visit to St Asaph Cathedral – the smallest cathedral in Britain – to learn about its history and admire its magnificent architecture and stained glass. Finish off the trip with a selection of homemade cakes and fresh locally roasted coffee from the church's on-site tearoom.
Discover ancient churches in the beautiful Usk Valley
Explore the tranquil countryside setting of Usk as you explore four outstanding historic Welsh churches. The sacred buildings you'll visit on this tour cover a wide range of styles and periods, so you can see the craftsmanship of different centuries.
Pilgrimage walks in west Wales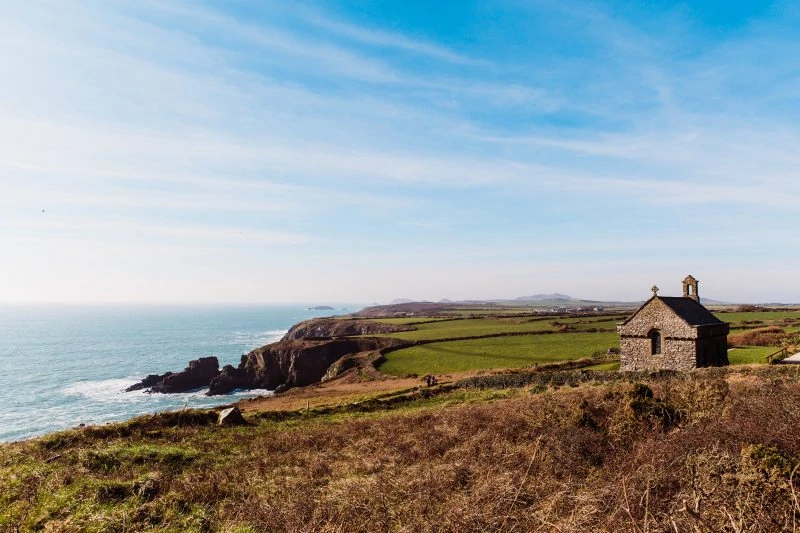 Guided Pilgrimage, a not-for-profit travel company, will guide you on three walks following ancient Celtic pilgrimage routes across west Wales. Enjoy six miles of glorious Welsh countryside, taking in woodland, clifftop views, rocky coves, and smugglers caves as you do. Along the way, the tour is interspersed with spells of quiet meditative walking for a wonderfully relaxing experience.
How to Get Started!
To start planning your trip, visit the ExploreChurches website, where you can view all the available experiences and search for the perfect option using keywords and by geographical location.
The website showcases the fascinating history and stunning art and architecture of over 500 churches across the country with suggested itineraries linking them together.
This article was originally posted on Emily Luxton.