Let's face it; hiring a car can seem like an overwhelming experience for the best of us and it might seem like there is an endless stream of information to process before you can even begin to consider what vehicle to choose. Luckily, here at Auto Europe we know that the process of finding the perfect car rental can seem a little bit daunting and we have therefore put together a comprehensive guide with our best car hire tips. The below guide does not only include handy tips on what to think about before booking, but also includes advice for pick-up, tips during your rental and information for after you've dropped your rental off.
BEFORE BOOKING – WEIGHING UP THE COST OF A CAR HIRE
The car hire booking process can begin weeks or even months in advance with a visit to our website. A very important consideration when hiring a car is how much it is going to cost and third-party sites such as ours offer a vast comparison of car rental rates with total transparency, offering travellers the very best deals and the widest choice of vehicles available real-time.
When booking a car rental with Auto Europe, you as a customers not only benfit from the company's many decades of experience but also from the reputation of our many distinguished partners. We have worked very hard at cultivating longstanding and very solid partnerships with all the world's leading car rental suppliers, companies you can trust like Budget, Thrifty, Dollar, Avis, Hertz, Alamo, Enterprise, Sixt and Europcar.
HOW CAN I MAKE A RESERVATION WITH AUTO EUROPE?
The reservation process couldn't be easier. All you need to do is go to the Auto Europe home-page and select your pick-up and drop-off locations along with the dates of your required rental period. In a few seconds you'll get a list of prices from the various car rental companies operating at your chosen destination, thus giving you the chance to make a full comparison before confirming the booking, but always with the added convenience of being able to cancel the reservation up to 48 hours before the time of pick-up!
There are a few other things to consider before confirming the booking. For instance, are you planning to pick up your Auto Europe car hire in one location (let's say Austria) and drop it off in another (in neighbouring Germany, for example)? This is perfectly possible; just select your preferred pick-up and drop-off locations in the Auto Europe booking engine and wait a couple of seconds to see what comes up, bearing in mind that car hire companies normally charge you extra for dropping off your car in a different location to the one where you picked it up. For more information on how to book, please consult our previous post on one-way car rentals.
It's also worth noting that there are other supplementary costs to take into account, such as when the main driver is under 26 years of age or a GPS navigational device is required to get you from A to B. It's also important to keep in mind the cost of petrol, tolls and parking when travelling around your destination. Does your car hire voucher include unlimited mileage or is there a limit to how far you can go before paying any additional costs? If there's a limit, then you'll need to work out the total distance of your journey in order to avoid an extra mileage fee.
PLANNING ON CROSSING ANY BORDERS DURING YOUR CAR HIRE TRIP?
This is another part of the car hire process that needs to be carefully considered before confirming your reservation. You'll need to know which rules apply in the respective countries included in your itinerary because terms and conditions vary from supplier to supplier and country to country and therefore restrictions may apply. For example; certain types of vehicles may be prohibited to cross the border or you may need to pay an additional fee due to the fact that driving across a national border requires extra insurance.
Information regarding travel restrictions to other countries or information about extra fees can always be found online on our website during the booking process but if you want to be on the safe side it's best to give our rental specialists a call on +44 123 3225 114 just to be sure. They can then inform you what applies to your trip. Later, when you pick up your rented vehicle always make sure the supplier is informed about your travel plans and that they reinform you about what conditions apply. You might also want to consult our blog post on the subject of extra charges and local fees.
WHAT INSURANCE DOES MY CAR HIRE NEED?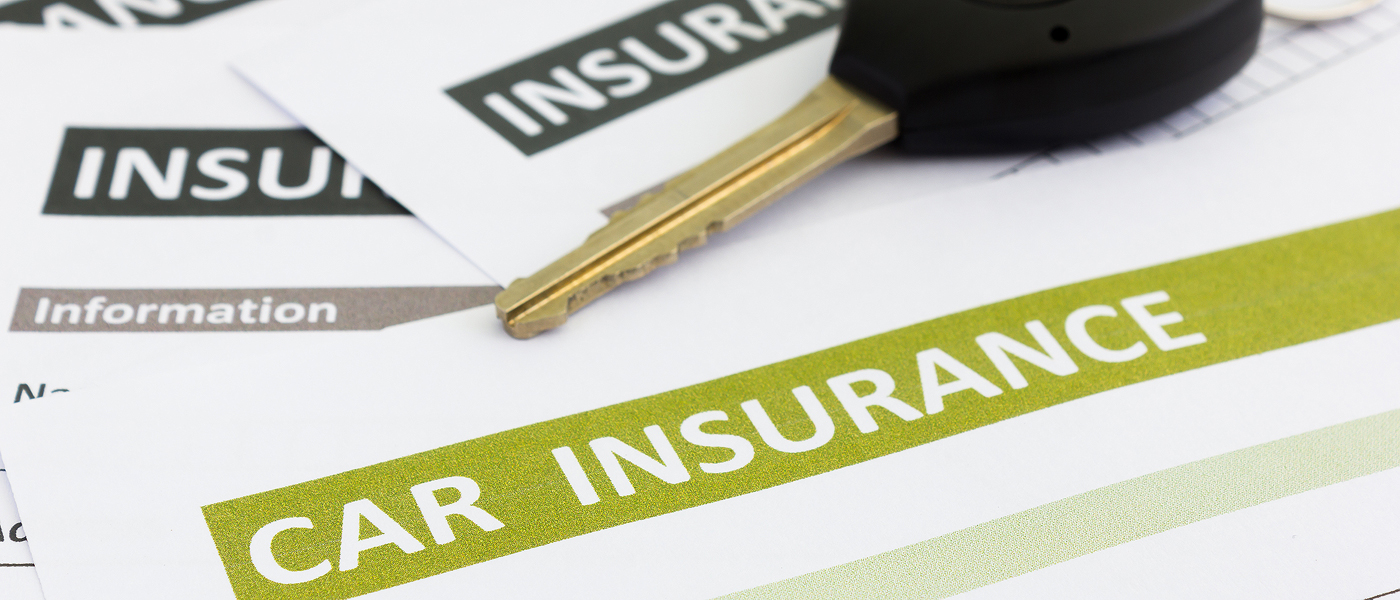 When booking a rental through Auto Europe you are always covered with the necessary mandatory insurance to drive in that given country. However, you must be aware that you as a client is always responsible for an excess amount in case of accidental damages to the rental. This excess can vary between supplier, location, car group etc. and is blocked on your credit card and returned in full once the vehicles is returned in the same conditions as it was picked up in.
In addition to basic coverage and regular CDW (Collision-damage Waiver), we offer a range of comprehensive coverage options to minimize costs should anything unexpected happen to you or your vehicle on the road.
PICKING UP YOUR RENTAL CAR – THE PERFECT PICK-UP
After all the planning is done, the travelling begins once you arrive at your destination. When you get to the car hire office, all you really want to do is get the keys to your car hire and head for your accommodation as soon as possible. Nevertheless, there are a few important things you'll need to do before getting started in order to avoid problems later on and to make sure that your trip is as stress-free as possible.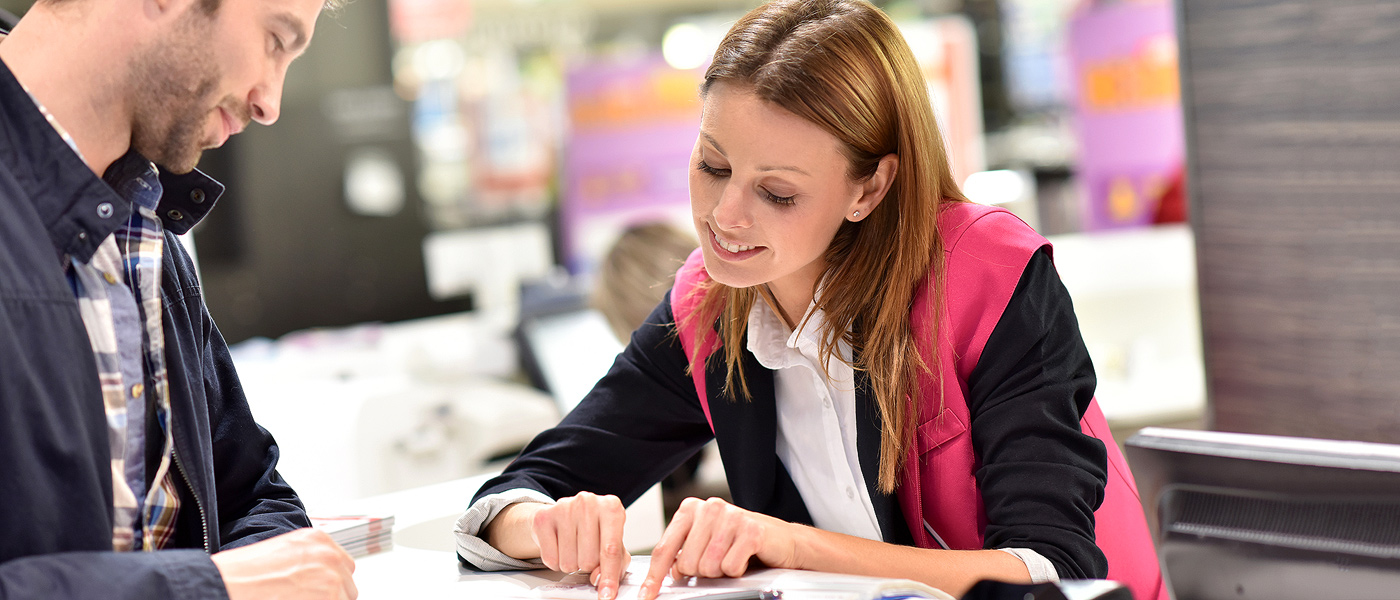 Firstly, and arguably the most crucial of them all, is to check the vehicle thoroughly for any previous damage. If you find any dents or scratches that aren't registered on the damage form, then you definitely need to make sure they are marked up on the sheet before leaving the pick-up point, even if they are hardly noticeable. Make sure that you carefully check all the vehicle's panels, windows and tyres in conjunction with the local car hire staff and take photos of the entire vehicle so that you'll have proof in case there are any disputes later on.
In accordance with your car rental agreement, you'll also need to check if the petrol tank is full because in most cases you'll be picking it up full and dropping it off full. Before switching on the ignition, it's also a good idea to check the tyre pressure and verify that all the seat-belts function properly and other amenities like the USB ports, car radio, air-conditioning, GPS navigational devices etc. are all in full working order.
Regarding the practicalities of actually driving the vehicle, here are a few questions you might want to ask the car hire staff before leaving the compound;
How do I switch on the ignition? (Modern cars have a different system to the older ones, so it's best to check!)
How do I open the fuel cap?
What kind of fuel does it use?
How can I switch on the lights when it gets dark?
How can I switch on the windscreen wipers (front and back) in case it rains?
Does the car have a spare tyre and if so, where is it located?
Where is the air-conditioning button? (It's not always obvious because all vehicles are different)
Is there a petrol station close to the drop-off point for when I return the car?
Where exactly must I leave the car when dropping it off?
What's the best number to call if something unexpected happens? Are they open 24/7?
DURING THE RENTAL – ON THE ROAD
And now for the fun bit – the journey itself! When people visit the Auto Europe website and go through the process of making a booking, they're often thinking about the prospect of being on the open road and imagining the kind of scenery and surroundings they're going to be experiencing along the way. Whether it's a leisurely drive down Route 66 or an exciting road-trip along Australia's Great Ocean Road, the chances are there'll be magnificent mountain vistas to take your breath away or sensational seascapes that'll leave you totally speechless.
WHAT HAPPENS IF…?
But what if something happens en route? What are you going to do if the car suddenly breaks down or if you accidentally lock the car keys inside the vehicle? Both of these eventualities are more common than you might think and either of them could easily happen to you.
Well, the most common solution is to call for roadside assistance, so confirm that this is included in the price when you pick up your car and always make sure that you have the telephone number very close to hand whenever you use the car. Please have a look at our previous blog post about what to do if you have an accident or break down in a car hire.
WHERE TO PARK YOUR RENTAL CAR?
And what about parking…have you thought about where you're going to leave the car when you drive into a busy metropolis like London, Rome or New York? Parking your car hire is going to be a constant dilemma, especially when you're spending the night in an unfamiliar place such as a large town or city. We suggest that you spend time planning your itinerary well in advance and do as much online research as possible before embarking on your trip. Even if it costs a bit more money, it's always wise to use secure car parks in big cities because rented vehicles are often a key target for car thieves. And you should always try to make sure that your chosen accommodation has parking facilities, so make that a critical factor when selecting your accommodation.
THE QUICKEST ROUTE – NOT ALWAYS THE BEST CHOICE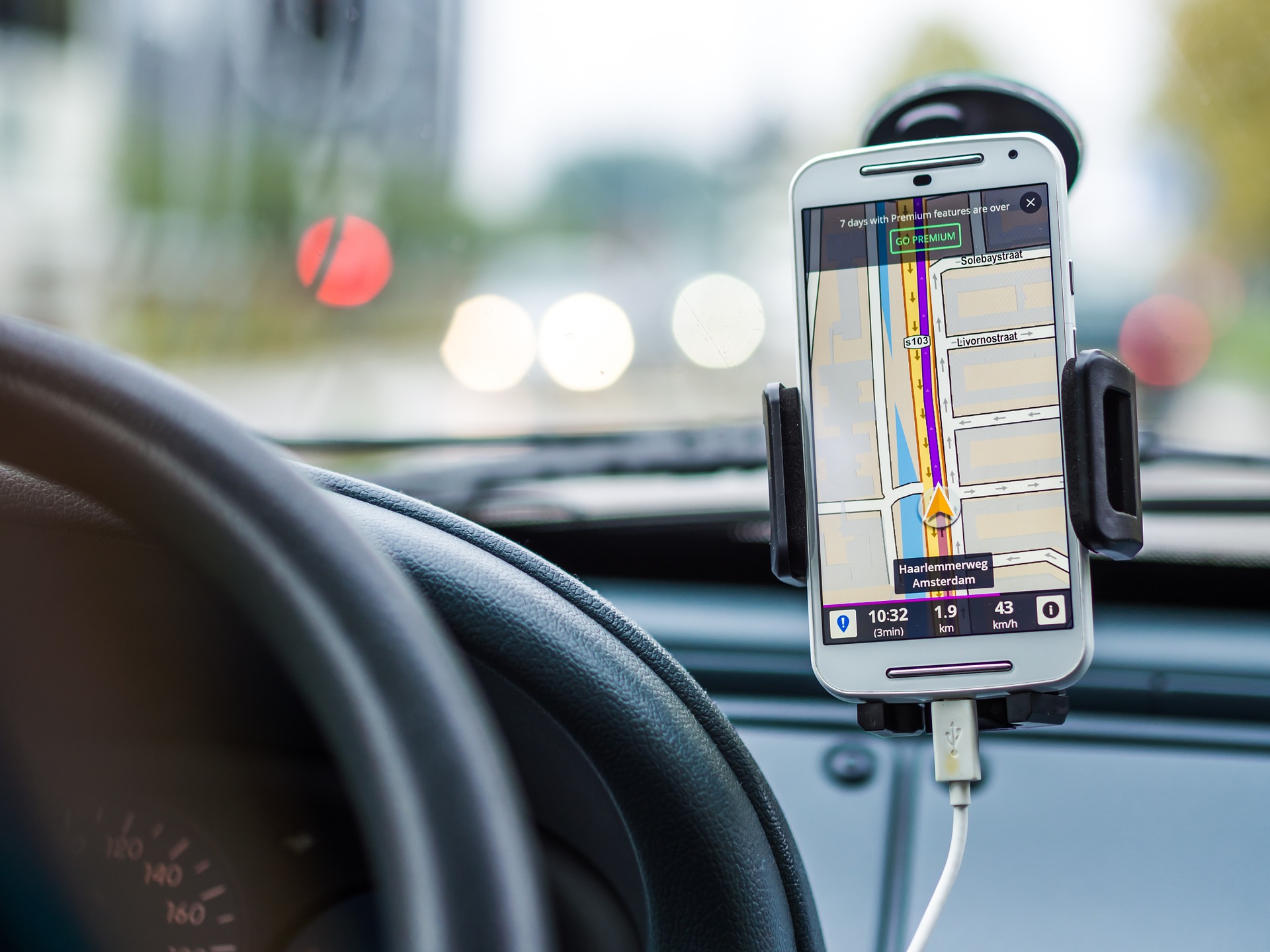 Additionally, did anyone ever tell you that the quickest route is not always the best one to take?! GPS navigational devices are a great modern convenience but they don't always suggest the most scenic or enjoyable road on which to travel. Check to see if any must-see tourist attractions exist in the local area and don't be afraid to ignore the GPS and get off the beaten track if there's something worth seeing en route such as an old megalith or a 1,000-year-old castle up in the mountains. In short, it's always worth double-checking the information your navigational device is giving you because instead of heading down a long, featureless motorway, a more interesting option might be available which despite taking an hour or two longer will offer a much more exhilarating travel experience.
RETURNING YOUR CAR HIRE VEHICLE – MANY HAPPY RETURNS
After a few exciting days or perhaps weeks on the road, it's time to drop off the car and head for home. But once again, there are a few things you need to keep in mind before handing over the keys to the rental staff.
RETURNING YOUR HIRE ON TIME
It sounds obvious, but you should always make sure that you return the vehicle at the specific time you selected when making the booking, because if you don't it might cause a problem with the car hire company and you might even need to pay an additional fee. A limited number of suppliers offer a drop-box service where you can return your car outside of the opening hours. If available then this option needs to be agreed with the supplier beforehand. Just park the car in the place agreed with the rental company and leave the keys in the drop-box. To find out more, please check out our drop-box information in a previous blog post.
DO I NEED TO RETURN THE VEHICLE WITH A FULL TANK OF FUEL?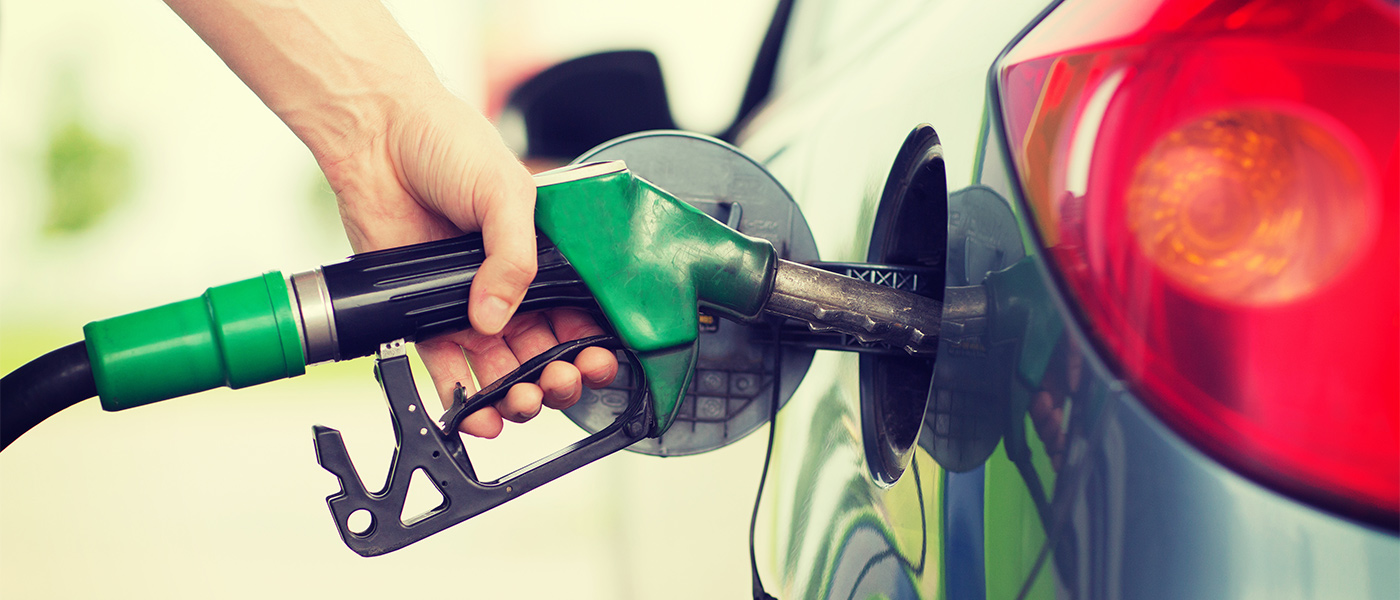 Fuel is another key consideration when dropping off a rental vehicle, especially if you picked it up with a full tank. The most common way of hiring an Auto Europe car hire is 'full-to-full' – in other words, it's full when you pick it up so it should be full when you drop it off. It's always worth checking to see if there's a petrol station in close proximity to the drop-off point, be it an airport or an inner-city location, plus you should always take into account the occurrence of any local public holidays because petrol stations often close on these days, especially in rural areas. However, if for any reason you can't fill up the tank, the worst that can happen is that you'll end up paying a higher price if the car hire company needs to fill up the tank for you, but of course it's always better (and cheaper) to do it yourself.
Still on the subject of fuel, it sometimes happens that the fuel gauge on the dashboard fails to indicate that the tank is full even though you know it is. In this situation, a useful tip is to save the receipt from the local petrol station (including the car's registration, if possible) so that you have proof of actually filling it up, just in case!
IS EVERYTHING OKAY WITH THE RENTAL CAR?
Finally, when you hand the keys over to the car hire company, make sure that you get a receipt to confirm that no further damage of any nature has been found on the vehicle (other than what had already been registered when you picked up the car) and that the fuel gauge is indicating full. If you have any doubts whatsoever, then you should always double-check with the car hire staff before leaving the premises.
AFTER RENTAL CUSTOMER CARE – HOW CAN YOU CONTACT US?
If you experienced any problems with your rental or if you have any questions regarding a past rental then you can contact our dedicated Customer Service Team with the help of the following form. Any problems that you experience during your rental period must be reported to us within 90 days from the drop of date or they won't we able to assist you any further.
This article was originally posted on AutoEurope.